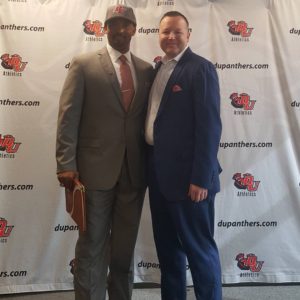 By Justin VanFulpen
There is a saying that "coaches are hired to be fired" or move on to another opportunity.  Everyone knows that college football at any level is a business and the primary role of any coaches' agent is to help his or her client get a job or get a better job.  A successful agent may significantly enhance his or her clients' bargaining power if he or she is truly knowledgeable about the level and type of compensation available to candidates in the market.
Most if not all of the top college coaches have agents, and some are represented by the same agent or agency.  Some people think that there is a conflict of interest with agents that might represent multiple coaches or both players and coaches.  But the job on an agent is to do what is in the best interest for his or her client.  As an agent, you're only trying to facilitate something for your client, and that's your job.
In the football coaching business you can't insure success in terms of wins on the field, if things go wrong there can be factors that are beyond a coach's control.  But what a coach can control is have or not having someone working for them behind the scenes.
As a college coach with a job there is much more than just coaching the X's and O's so to have someone advising you on the land scape of the football business, if it is about a new job opportunity, a contract, an off the field opportunity and much more, it can be invaluable.
Some coaches might reason, only head coaches need an agent or why do I need an agent, I can put these deals together on my own.  The really question should be why wouldn't you have someone representing you.  It is another pair of eyes looking at a deal, someone to bounce an idea or thought off of that has experience in the football business.  True a coach could just use an attorney to look at a contract but they normally don't have a lot of experience with everything else that goes on in the football business world.
Just like in any business there are better agents then others but the fact is being in the college football industry having an agent to represent you to athletic directors or other coaches behind the scenes so it doesn't take your focus away from the task at hand can be invaluable.